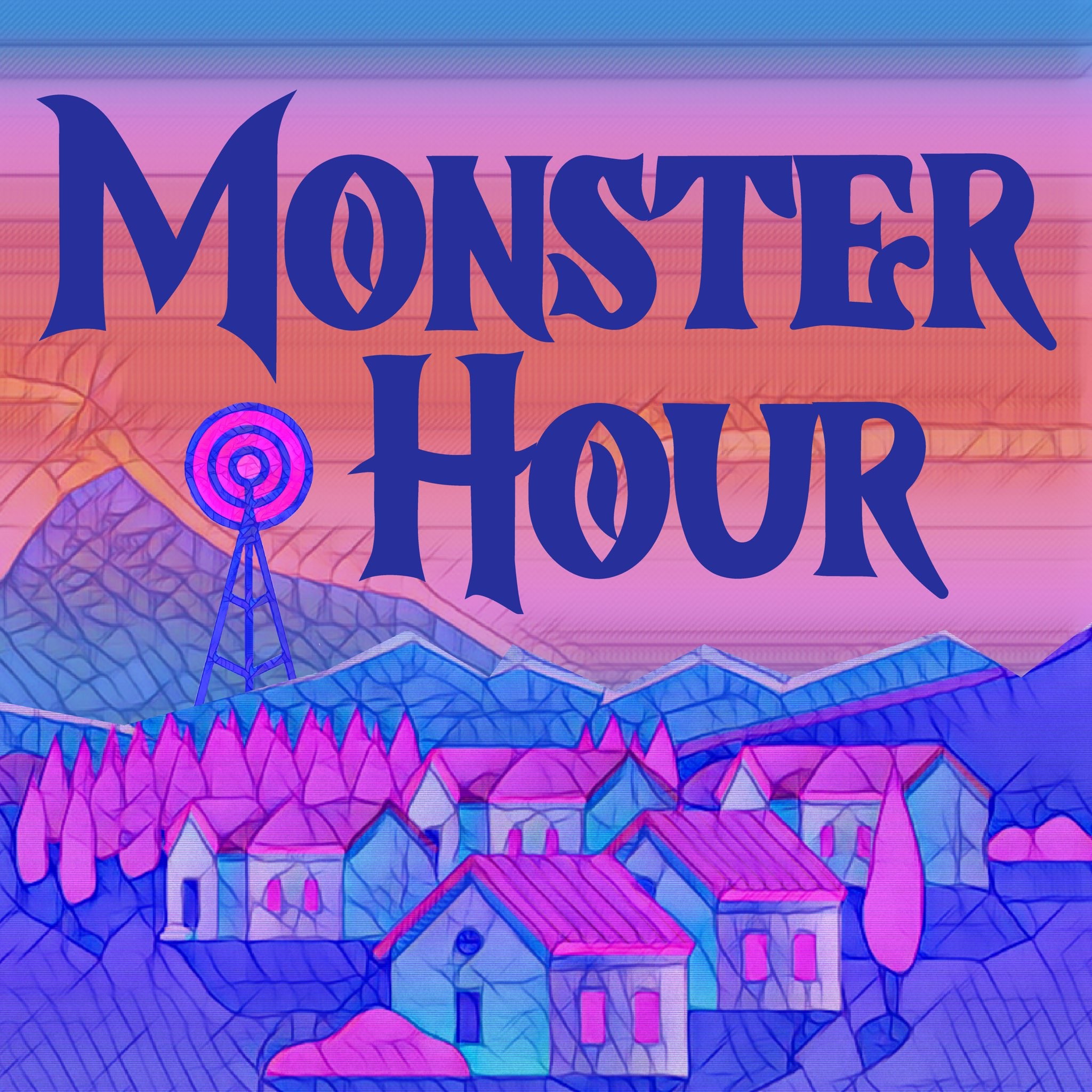 Monster Hour is an narrative-driven actual play podcast that combines equal parts comedy and horror with crisp production value and original scoring. We are currently in our second season playing Absurdia, by Quinn Majeski. Our season one campaign featured Monster of the Week, by Michael Sands.
     

 

Season 2 of Monster Hour steps through the looking glass and into surreal suburban town of Somewhere (USA?). Join Claire, Duncan, and Max as they navigate a rambunctious community, fiendish bureaucracy, outlandish adversaries, and plenty of entropic horrors in this Absurdia actual play. 

 
Season 2 Cast & Characters
Claire (played by Teo)
A resident of Somewhere in the late 1800s, Claire was possessed by the extraplanar entity known as Rudy for roughly two centuries before being rudely tossed back into society. Now she peddles lifestyle products, conspiracy theories, and small town scuttlebutt while occasionally wielding supernatural entropic power. "If Gwyneth Paltrow was an obnoxious demi-ghost". 
Duncan (Played by Kyle)
A local reporter and radio host with WSOM: Radio Somewhere, Duncan is a voice for the normal folk in town who wish things would just chill for a day. An ardent advocate for the truth in town where reality itself is relative, he does his best to investigate and stand against the wild winds of chaos.
Max (Played by Hannah)
A time traveler with a broken pocket watch, Max crash landed in Somewhere after falling out of the slipstream of time. Sporting a zweihänder and an outfit from every era, she'll stop at nothing to figure out how to regain her powers and escape this town for good.
The GM (Played by Quinn)
The embodiment of entropy and voice behind Somewhere's many residents, from the mundane to surreal and everything in between. Purveyor of hard moves, tough choices, and nasty cliffhangers.