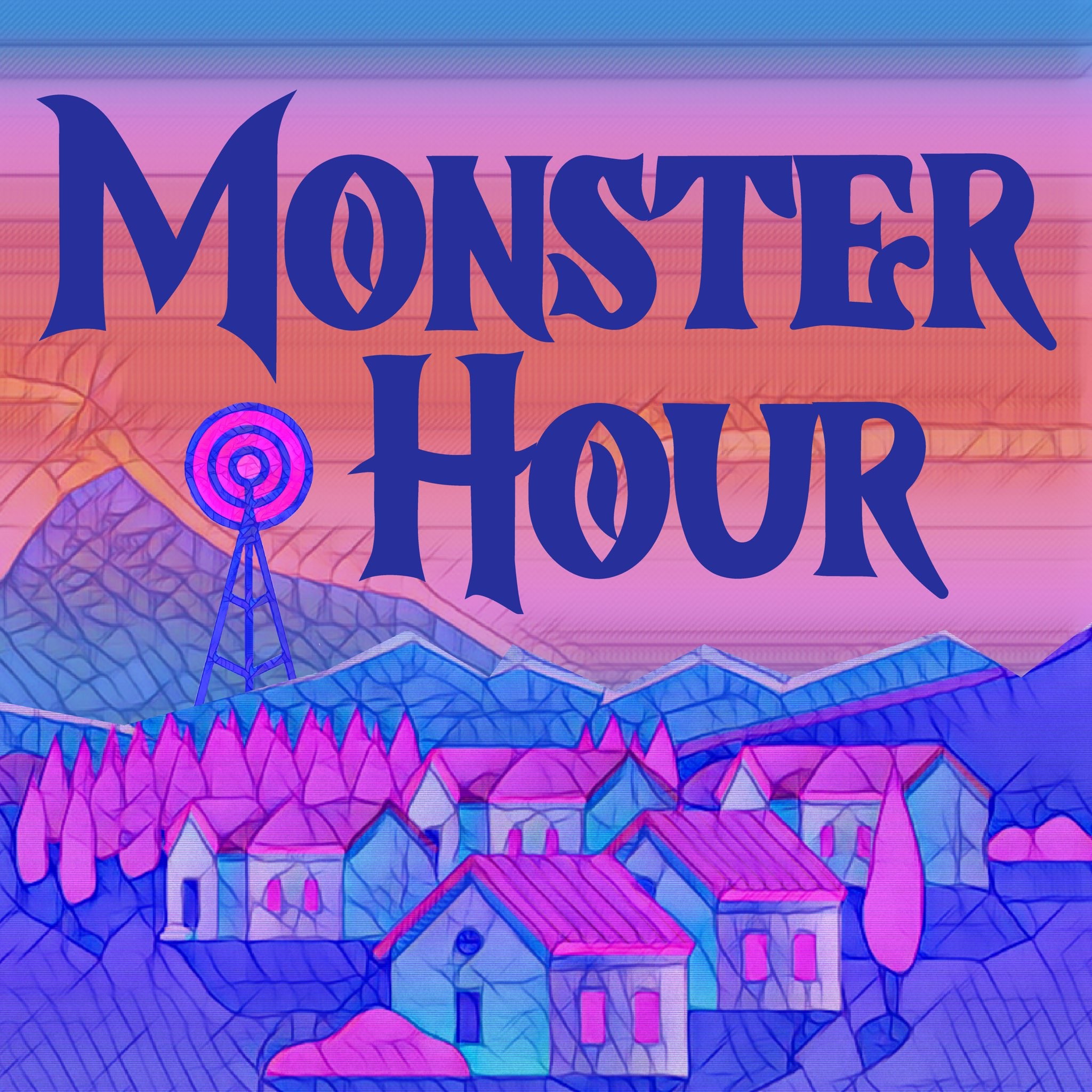 Monster Hour is an narrative-driven actual play podcast that combines equal parts comedy and horror with crisp production value and original scoring. We are currently in our second season playing Absurdia, by Quinn Majeski. Our season one campaign featured Monster of the Week, by Michael Sands.
Episodes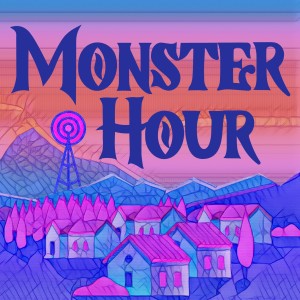 Tuesday Aug 17, 2021
Tuesday Aug 17, 2021
The Winter Court strikes back. Constance feels the doom. Alvin wins the apocalypse. JR drives it home.
Content warnings: supernatural horror, loud sound effect (2:45, 11:40), loss of important physical space, violence, gore, demolition, fire, lycanthropy, violent loss of control, vehicular assault, immolation, car crash, implied civilian casualties; mention of impaling
Join our Discord: https://discord.gg/69kkcxs6MS
Support us on Patreon: https://www.patreon.com/monsterhour
"Monster Hour" theme and original music by Kyle Levien: https://soundcloud.com/tehkyle
Apocalypse Blues by Alexander Nakarada
Link: https://filmmusic.io/song/7256-apocalypse-blues
License: https://filmmusic.io/standard-license
Melo Rock 5 by Sascha Ende®
Link: https://filmmusic.io/song/347-melo-rock-5
License: https://filmmusic.io/standard-license
Chase by Frank Schröter
Link: https://filmmusic.io/song/7762-chase
License: https://filmmusic.io/standard-license
Hot Pursuit by Kevin MacLeod
Link: https://filmmusic.io/song/3884-hot-pursuit
License: https://filmmusic.io/standard-license
"Collapsing Building Interior (Small) (Mixed)" by EFlexMusic, Freesound.org
"Demolition excavator with wrecking ball" by Ohrwurm, Freesound.org
"CarStartSkidCrash" by musicmasta1, Freesound.org
"Watersplash" by Sheyvan, Freesound.org