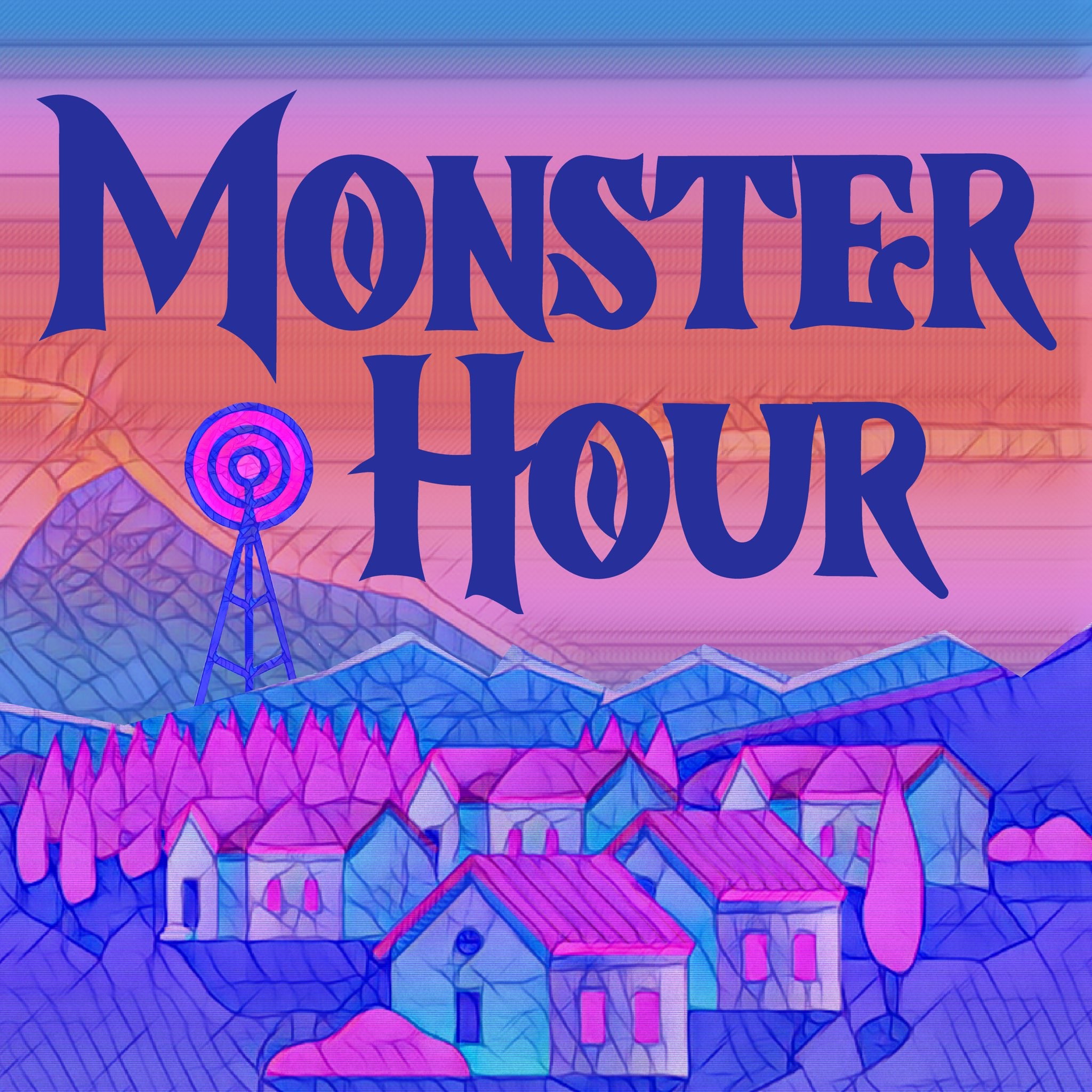 Monster Hour is an narrative-driven actual play podcast that combines equal parts comedy and horror with crisp production value and original scoring. We are currently in our second season playing Absurdia, by Quinn Majeski. Our season one campaign featured Monster of the Week, by Michael Sands.
Episodes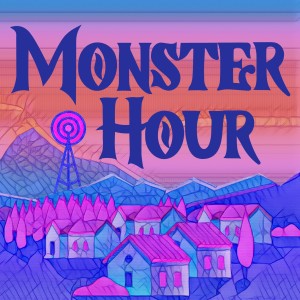 Tuesday Oct 26, 2021
Tuesday Oct 26, 2021
The hunters enter the sphere and brave the wilds of the paracosm. Vaul's reimagining takes shape.
Content warnings: apocalyptic themes, supernatural horror, surreality, loud sound effects (19:20, 22:50, 23:40, 27:40, 37:25, 38:00, 46:00, 46:15), simulated death
Join our Discord: https://discord.gg/69kkcxs6MS
Support us on Patreon: https://www.patreon.com/monsterhour
"Monster Hour" theme and original music by Kyle Levien: https://soundcloud.com/tehkyle
Sadness Cinematic Ambient by MusicLFiles
Link: https://filmmusic.io/song/7875-sadness-cinematic-ambient
License: https://filmmusic.io/standard-license
Waking Up in a Magical Night by MusicLFiles
Link: https://filmmusic.io/song/7729-waking-up-in-a-magical-night
License: https://filmmusic.io/standard-license
Sound Effects from Freesound.org:
"Falling Great Wall" by robinhood76
"LAUNCH (futuristic)" by C3Sabertooth
"Switch Crack" by chadwellak
"Whip Crack" by chadwellak
"Building Collapse" series 01, 02, 03, and 04 by onteca
"Car breaking skid 01" by medartimus
"Firework single rocket 1" by kinoton
"Jet-overhead" by rachaelbuchanan
"Acceleration 2" by biholao
"Crash" by eponn
"Harley Davidson Sportster idling with engine revs" by Demodave