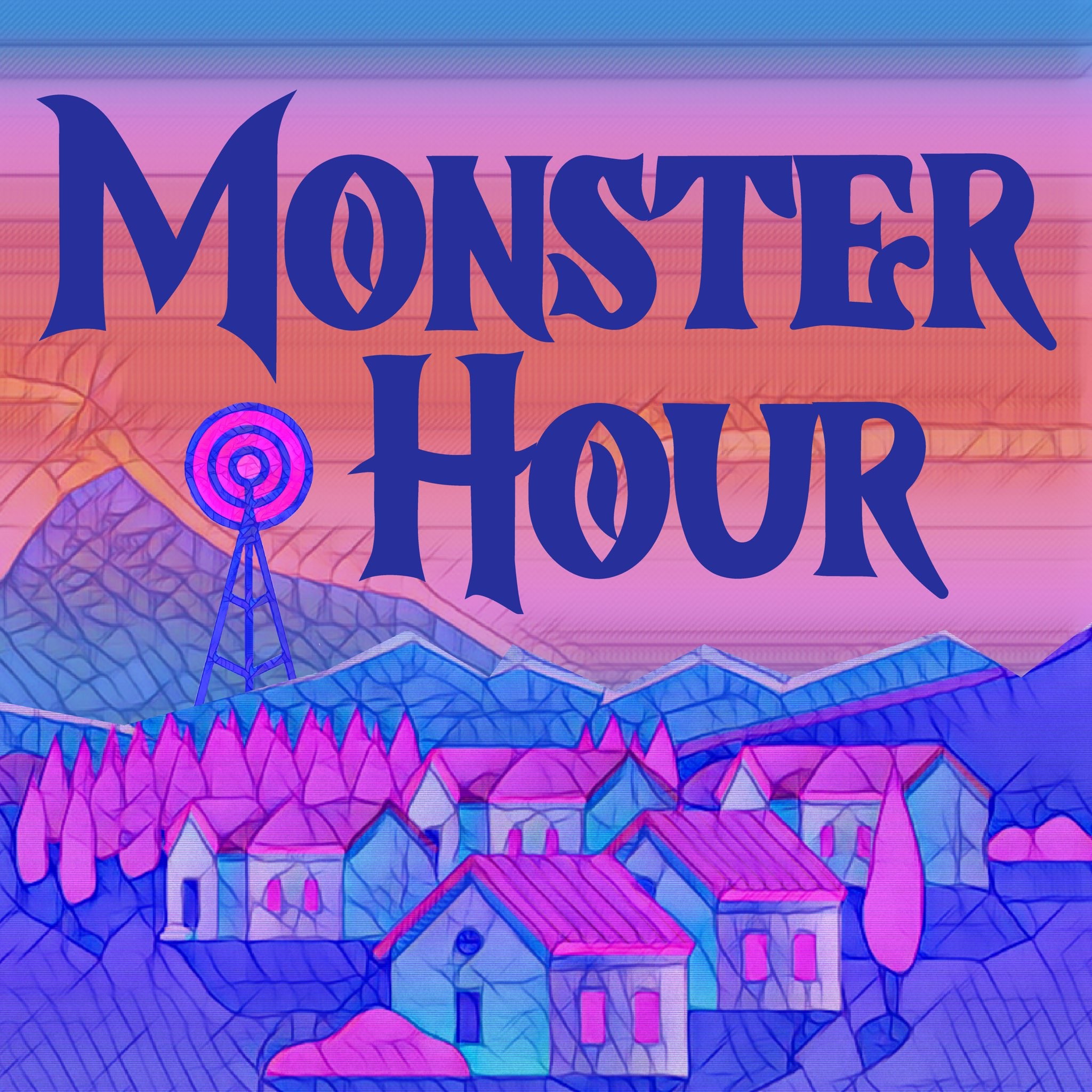 Monster Hour is an narrative-driven actual play podcast that combines equal parts comedy and horror with crisp production value and original scoring. We are currently in our second season playing Absurdia, by Quinn Majeski. Our season one campaign featured Monster of the Week, by Michael Sands.
Episodes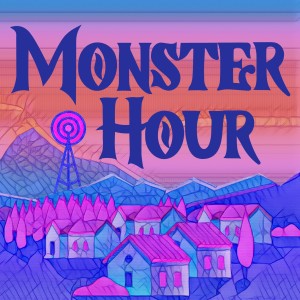 Tuesday Nov 15, 2022
Tuesday Nov 15, 2022
Just three tests separate Somewhere Elementary from freedom. Can our trio best the Standard - or will they too fall behind the curve? Max goes to prom. Duncan is one with the dance. Claire's hits the gridiron.
Content warnings: surreality, school setting, academic testing, loud sound effects (8:35, 24:45, 34:50, 55:20), body horror, body horror sound effects (20:30, 24:50, 31:50)
Join our Discord: https://discord.gg/69kkcxs6MS
Support us on Patreon: https://www.patreon.com/monsterhour
Absurdia by Quinn Majeski: https://quinnm.itch.io/absurdia
Primary editing by Ian Mauldin. Additional editing by Quinn Majeski.
"Radio Somewhere" by Kyle Levien: https://soundcloud.com/tehkyle
Happy Happy Game Show by Kevin MacLeod
Free download: https://filmmusic.io/song/3856-happy-happy-game-show
License (CC BY 4.0): https://filmmusic.io/standard-license
Artist website: https://incompetech.com
Sound effects from Freesound.org:
"Whirligig 6" by puniho
"UI confirmation alert a5" by InspectorJ
"Referee whistle blow gymnasium" by splicesound
"Gibbering mouther shriek" by LucasDuff
"Monster shriek" by Darsycho
"Ghost Monster Scream" by NachtmahrTV
"FX Crushing Bones 1" by PeteBerry
"Building Collapse 2" by onteca
"Building Collapse 3" by onteca
"01735 falling great wall" by Robinhood76
"rip_tear FLESH!!" by aust_paul
"Pound of Flesh 1" by magnuswaker
"Gut rip unbladed" by magnuswalker
"Success" by grunz
"buzzer" by guitarguy1985
"WinFantasia.wav" by Fupicat