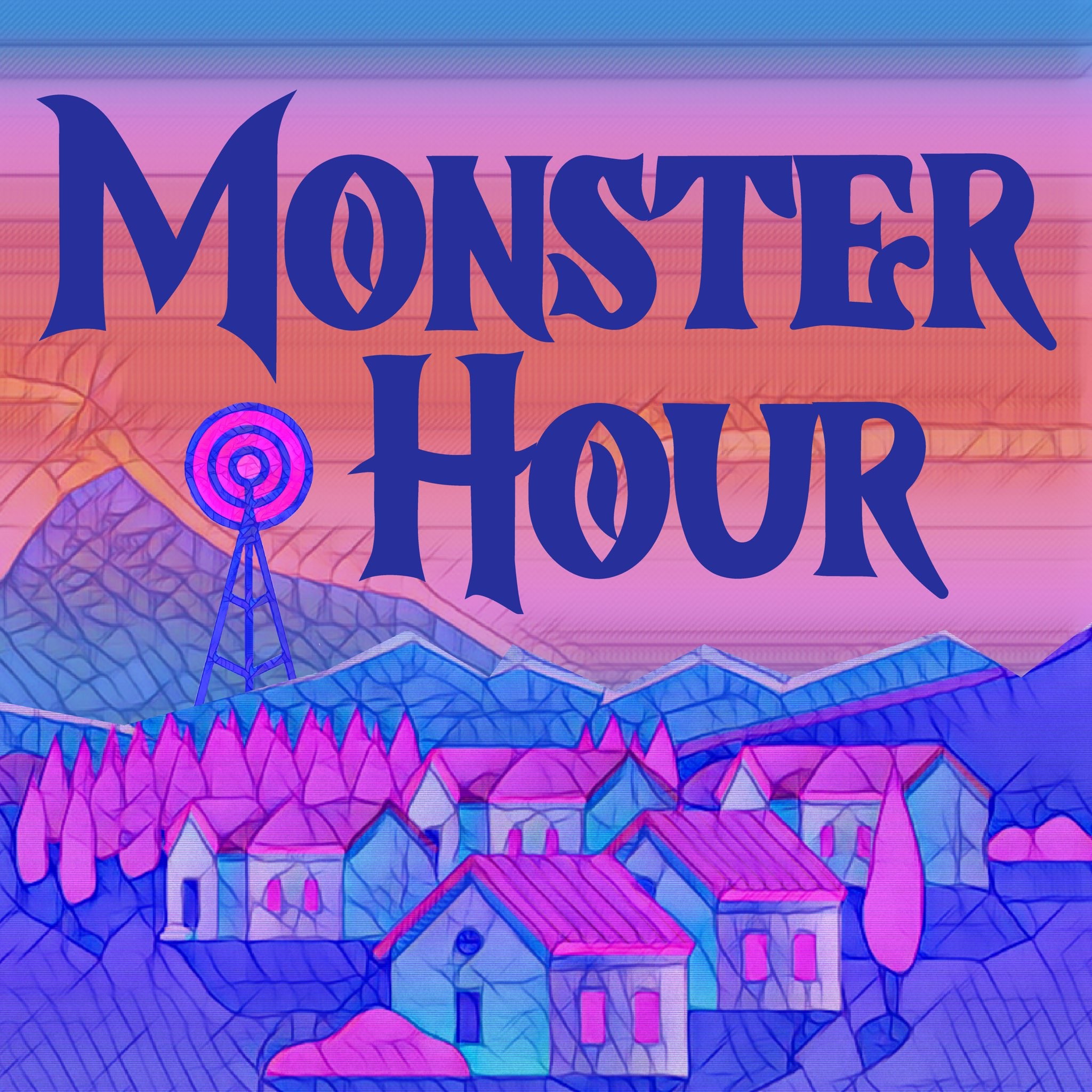 Monster Hour is an narrative-driven actual play podcast that combines equal parts comedy and horror with crisp production value and original scoring. We are currently in our second season playing Absurdia, by Quinn Majeski. Our season one campaign featured Monster of the Week, by Michael Sands.
Episodes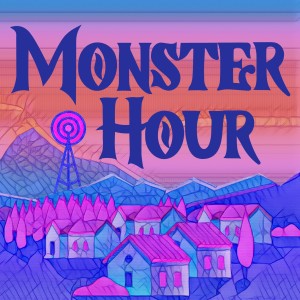 Tuesday Jun 28, 2022
Tuesday Jun 28, 2022
First contact with the Bus does not go as planned. Duncan joins the search. Max takes a trip. Claire visits an old friend.
Content warnings: surreality, supernatural violence, vehicular violence, loud sound effects (13:10, 20:35, 47:50, 56:05)
Support reproductive justice and abortion funds: https://choice.crd.co/
Join our Discord: https://discord.gg/69kkcxs6MS
Support us on Patreon: https://www.patreon.com/monsterhour
Absurdia by Quinn Majeski: https://quinnm.itch.io/absurdia
"Radio Somewhere" theme and original music by Kyle Levien: https://soundcloud.com/tehkyle
Spooky Lullaby Loop by EdiKey20
Link: https://filmmusic.io/song/8218-spooky-lullaby-loop
License: https://filmmusic.io/standard-license
Sound Effects from Freesound.org:
"Bus door closing" by am7
"train door close 1a" by Yoyodaman234
"Renault Master F3500 dCi135 Foley Trunk Door Close Mono" by Soundholder
"Big Tree Fall in Forest" by Kinoton
"Whoosh_LargeVerb_ER_SFX_8" by theneedle.tv
"Tree Squek" by EminYILDIRIM